FINAL FANTASY XIV Game Time Cards are designed to be used on the Mog Station and enable players to extend the duration of their subscription by 60 days.
---
Follow the steps below to redeem a Game Time Card on your account:
1- Log into the
Mog Station
.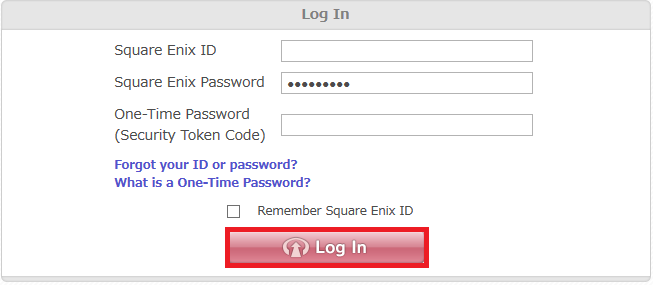 2- If you have multiple service accounts, select the service account you want to register the code on.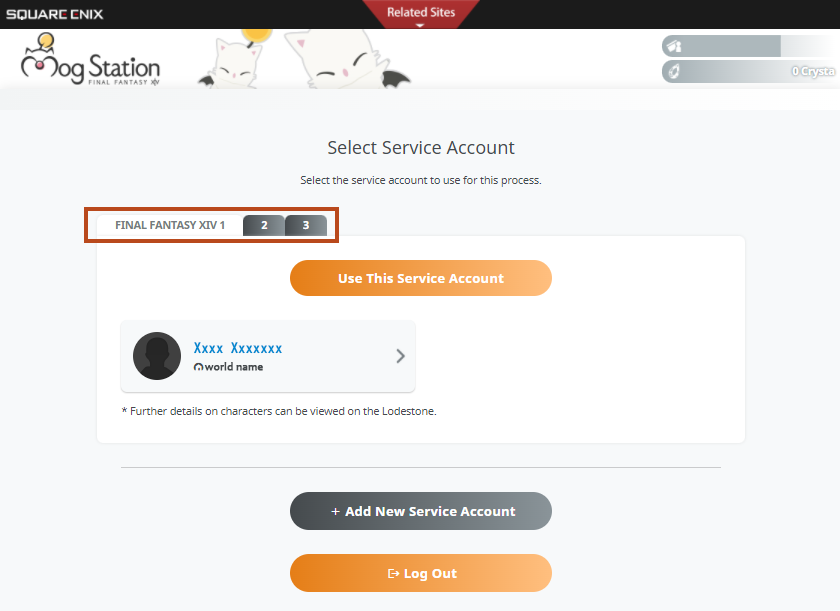 3- Select "Add Game Time Card".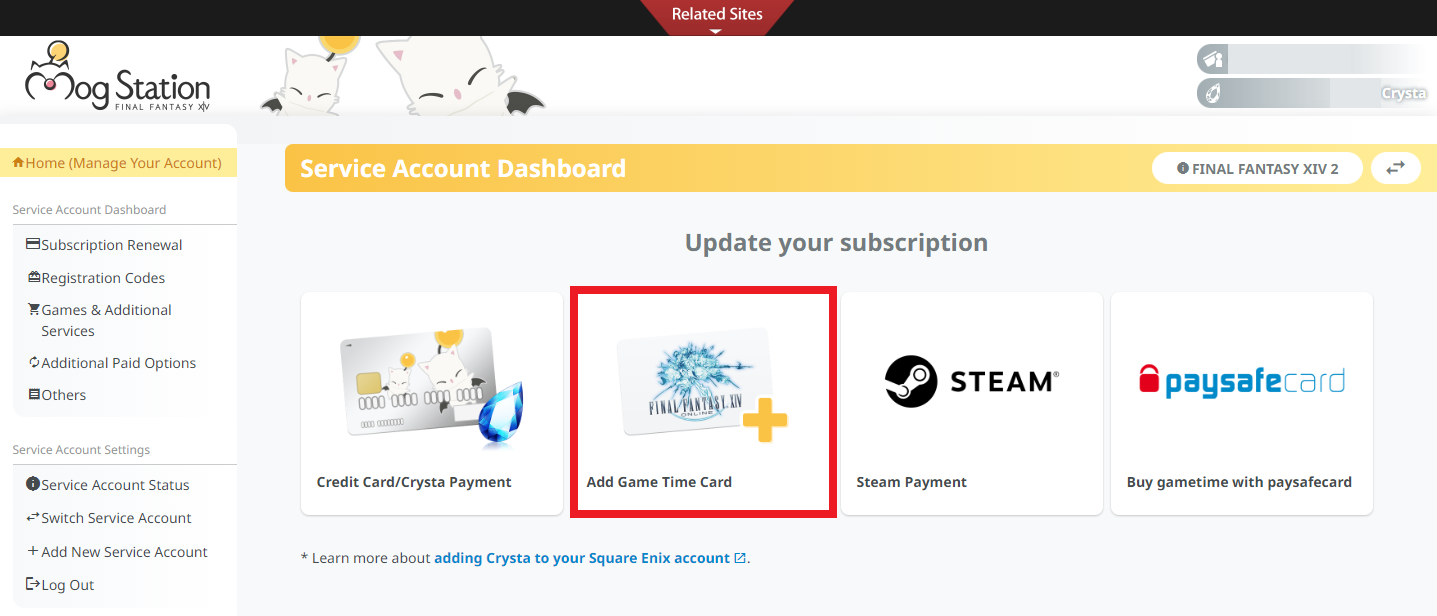 4- Enter the Game Time Card code and click on "Next".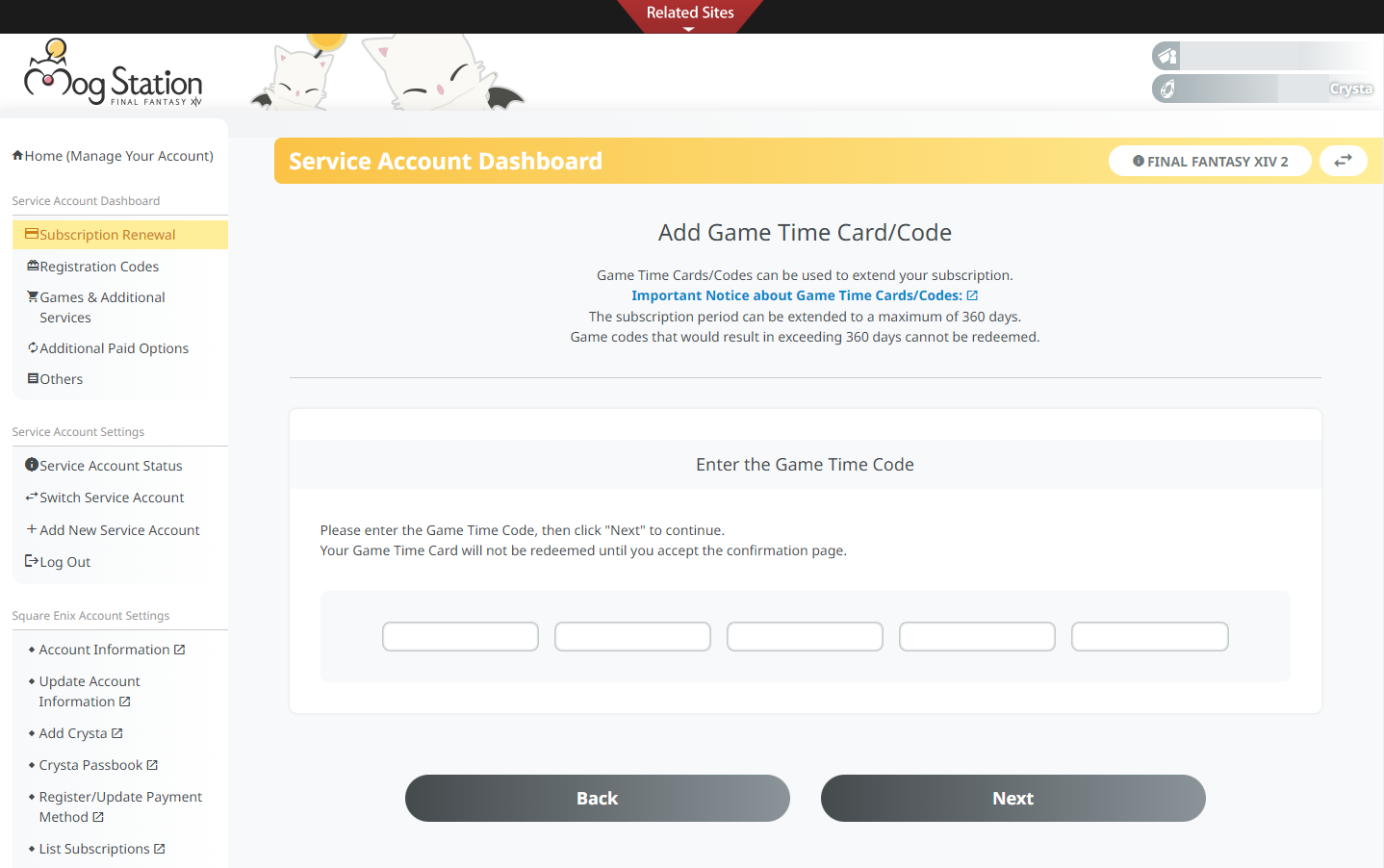 5- Confirm that the details are accurate and click on "Next". Please note that a message will be displayed on this page if you have obtained a Veteran Reward.
---
Notes:
- Game Time Cards cannot be used to pay for the Retainer Service.
- Legacy players will not receive the price difference as Crysta if they use Game Time Cards, nor can we offer refunds.
- A Game Time Card cannot be cancelled once its value has been redeemed.
- Game Time Cards cannot be used if your current subscription type is "Entry". You must first upgrade to a "Standard" subscription to use Game Time Cards on your account. Please refer to
this FAQ
for an explanation on changing subscriptions types.